Credits and the New Credit System
What happens if I'm not able to redeem credits in time?
Any unused credits will expire after 90 days if not redeemed. Plus credits will also expire as usual.
You can keep track of the credits in your account via the credits tab within the billing section. From here you can see when credits have been added, how many have been spent and the remaining balance available to spend before they cease to be valid.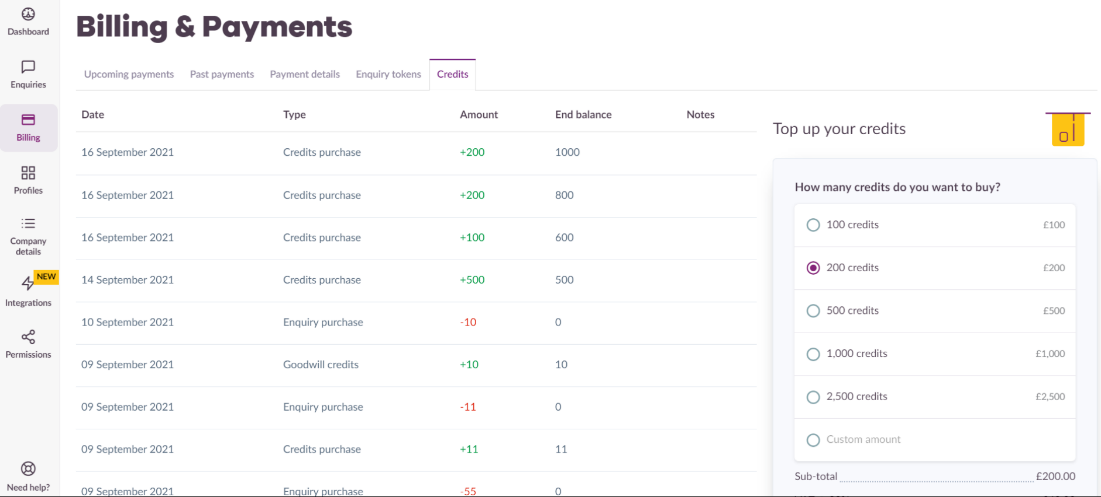 Click here for more enquiry pricing and credits FAQs.