Included in your latest release...
The enquiry price is now displayed on the Accepted and Refunded Enquiries tabs

The desired lead criteria value thresholds have been updated to match enquiry values

Updates to the Dashboard to show more complete and accurate data

New 'Refunded' status trigger for use with Zapier integrations

Chat to the Unbiased team from within Unbiased Pro for quicker assistance
Scroll down for more information on each new and updated feature...
Enquiry Price on Accepted and Refunded Enquiries Tabs
To make it easier to see the price paid on your Accepted and Refunded enquiries, we are including the Enquiry Price on both the Accepted and Refunded Enquiries tabs (and remember that you can use the Settings icon to show/hide this field and change the order in which it is displayed).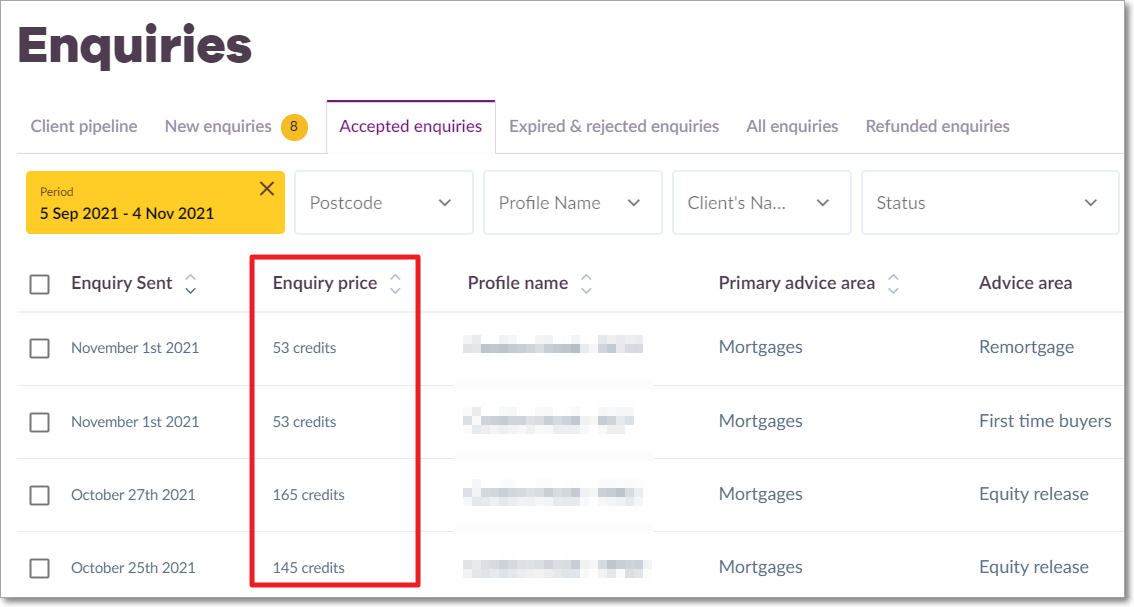 Updated Lead Criteria Thresholds
Since the update to the values that leads select when submitting an enquiry, we've updated the threshold values you can configure to match these. Where a value you had previously selected no longer exists, we've updated your criteria to the nearest lower value. This means that you might receive more enquiries and some will be of a lower value. If you're happy with this, you need take no action. If you would prefer a higher value, you can log in to Unbiased Pro and select a new value from the list.
For example, if you had previously selected a threshold of £125,000+ this will have been mapped to the new value of £100,000+. If you wish to update that, you can select the new higher value of £150,000+.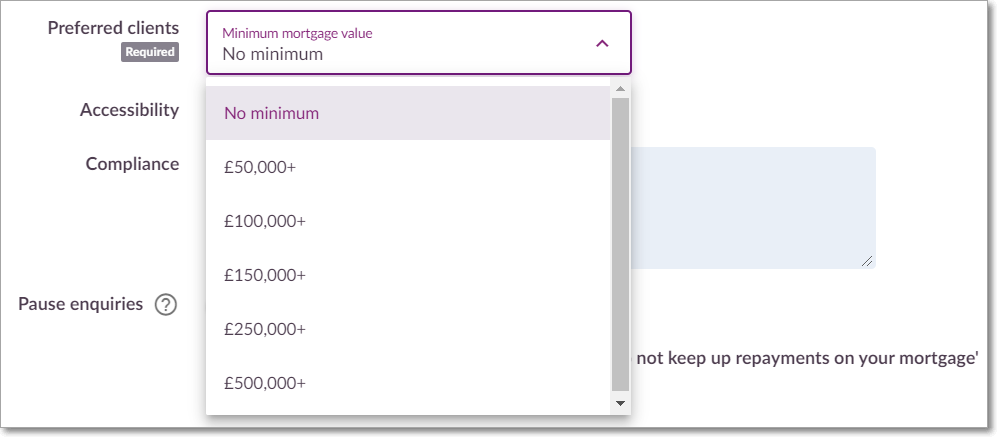 Dashboard Reporting Improvements
We've made a number of updates to the Dashboard including:
All 'statuses' are now included on the Enquiries Received chart (including Refunded enquiries)

All 'statuses' are now included on the Pipeline Summary table (and the conversion rate calculation updated to compare Converted to Unconverted)

The Search Summary Click Through Rate has been updated (to be calculated as direct enquiries sent as a proportion of visits).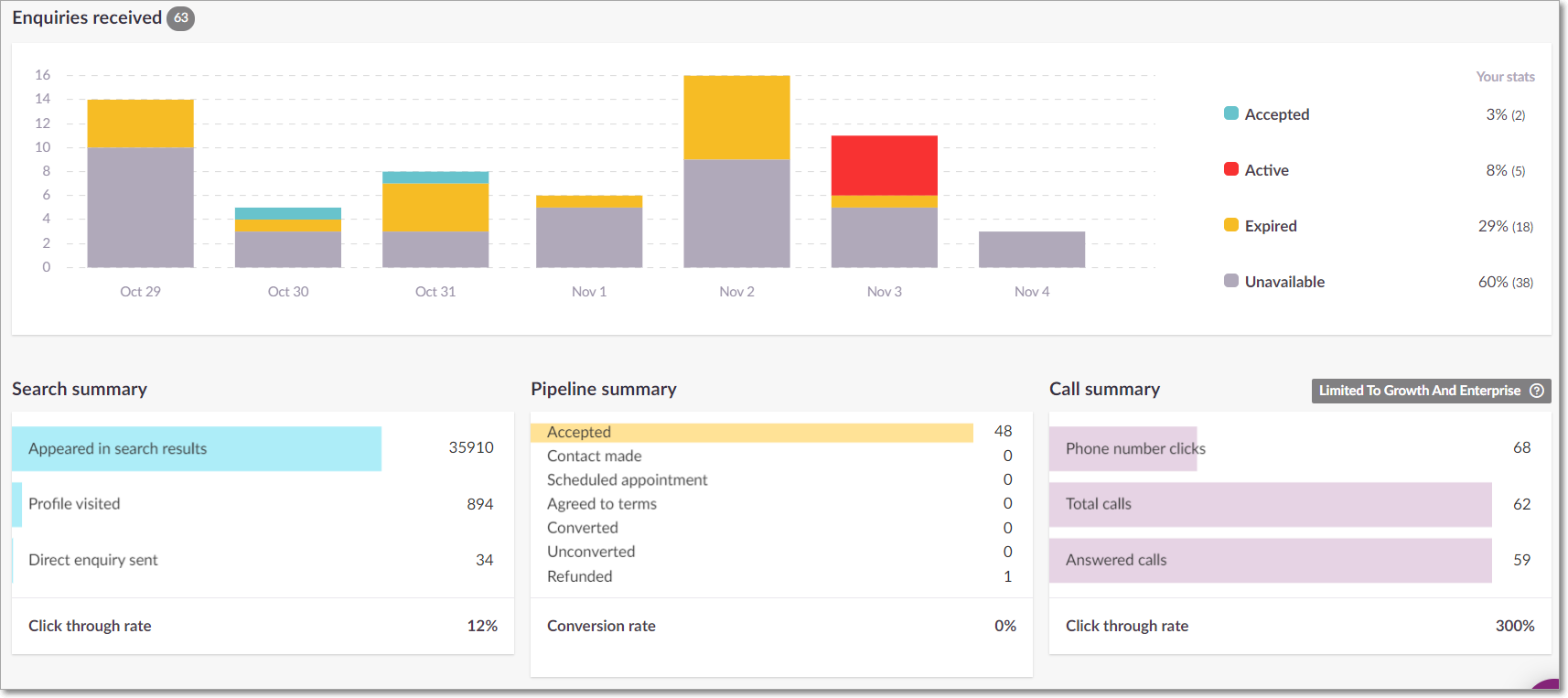 Refunded Trigger for Zapier Integrations
Users of the Zapier integration can now choose to send Enquiry data to the system(s) of their choice when an enquiry Status changes to Refunded. This provides the ability to automatically update an Accepted record previously sent to your system to be 'Refunded', thus keeping your data in sync (for more accurate ROI calculations).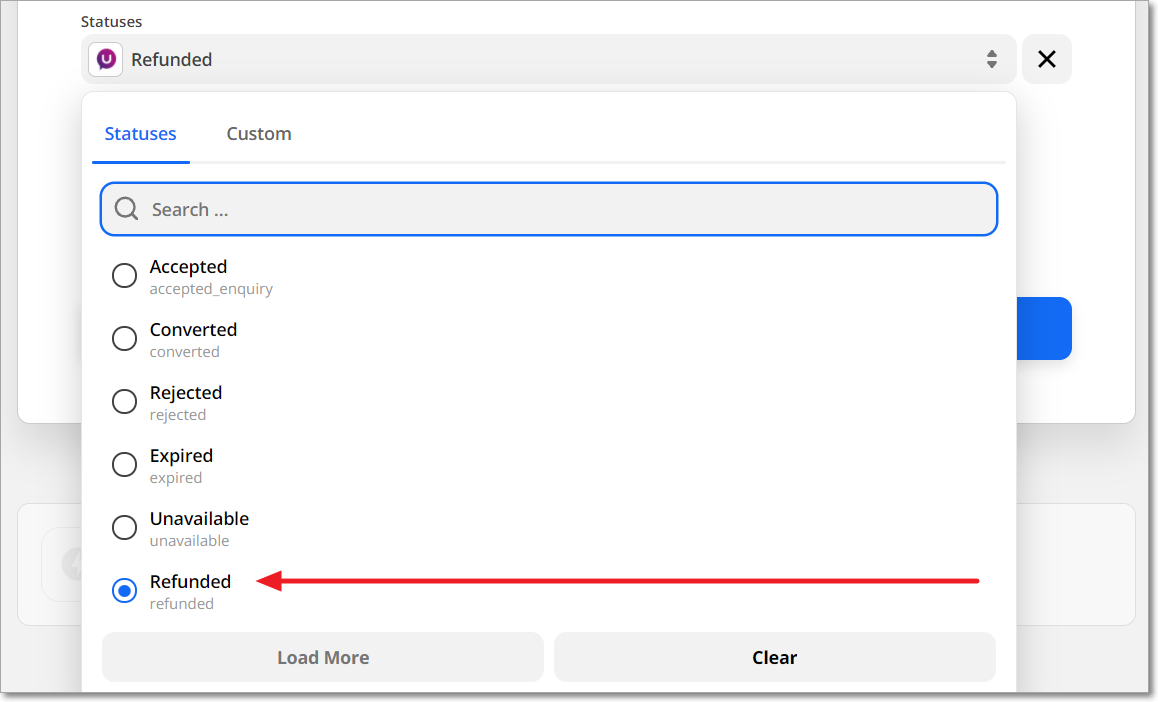 Chat to the Unbiased team from within Unbiased Pro
Use the new Chat facility to speak with the team here at Unbiased. During business hours, whenever an agent is available we will try to respond straight away. When this is not possible we will follow up on your request via email. The chat widget also allows you to quickly search the online help so that you can get quick answers to common questions.