In this release...
The latest updates and improvements to the adviser Pro app include:
Advanced Analytics for Accountants and Bookkeepers
Accountants and Bookkeepers on the Growth subscription now have access to advanced analytics on the Dashboard which include:
A breakdown of Enquiries Received by Type

Details of the top Advice Areas consumers are searching for

Statistics regarding use of your included phone numbers
Please note that this same analytics data is available to Mortgage and Financial advisers on the Growth plan.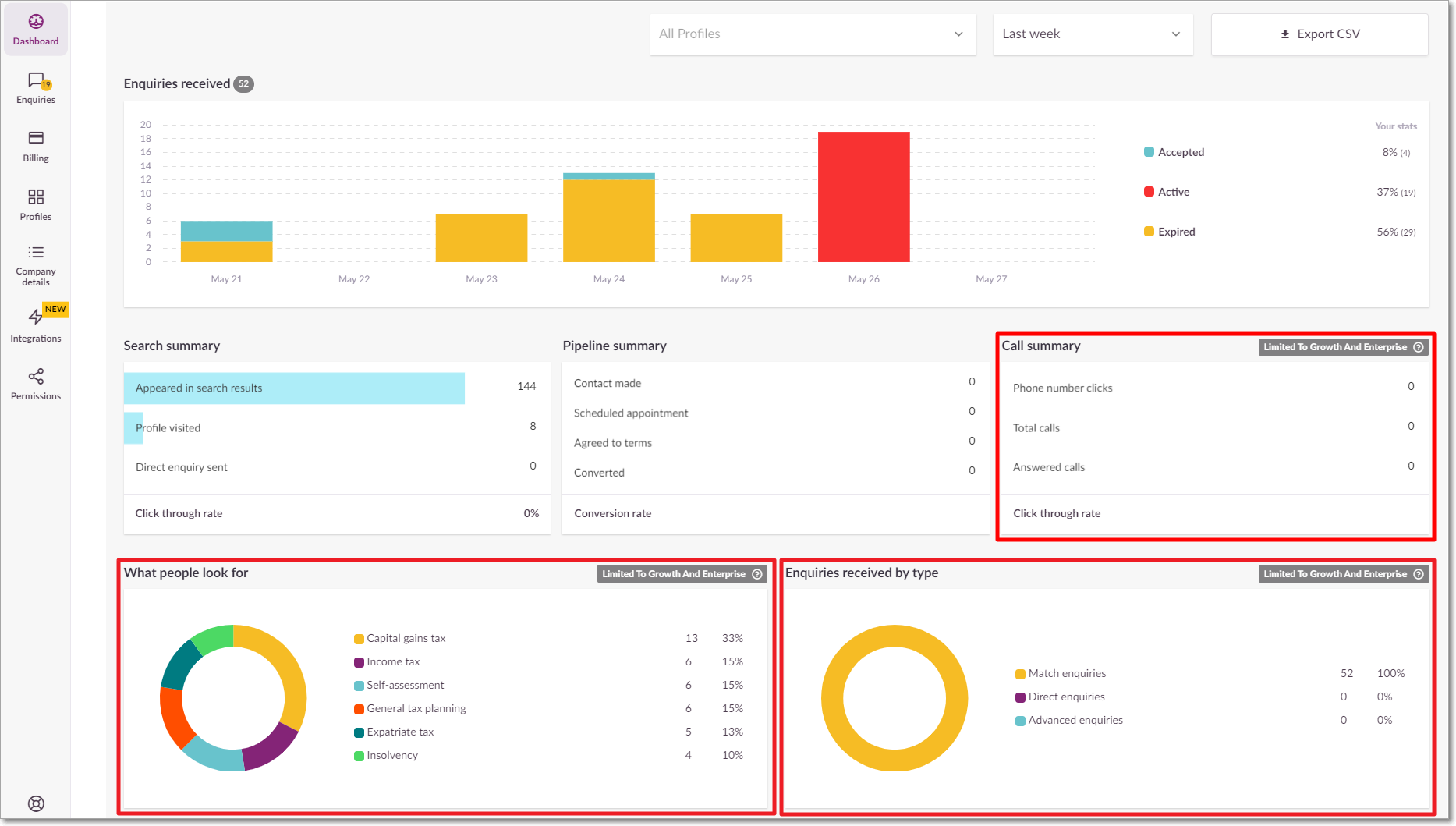 New Marketplace Filters
Enterprise subscribers now have access to new filters on the Marketplace to help find the enquires that are the best fit for your business whilst still providing access to nationwide leads. These filters include:
Filter by Status
When reviewing leads they start as New and you can make them as Viewed, Shortlisted or Dismissed. Filtering by Status makes it easy to review your Shortlist or display only New enquiries (for example).

Filter by Expiry Time
Marketplace Enquiries are live for 3 business hours. Filtering by expiry time means that you can easily find those leaving the Marketplace first so that you don't miss a valuable opportunity.

Filter by Enquiry Submitted Time
This is a good indicator of how new an enquiry is enabling you to identify hot leads with the best chance of conversion.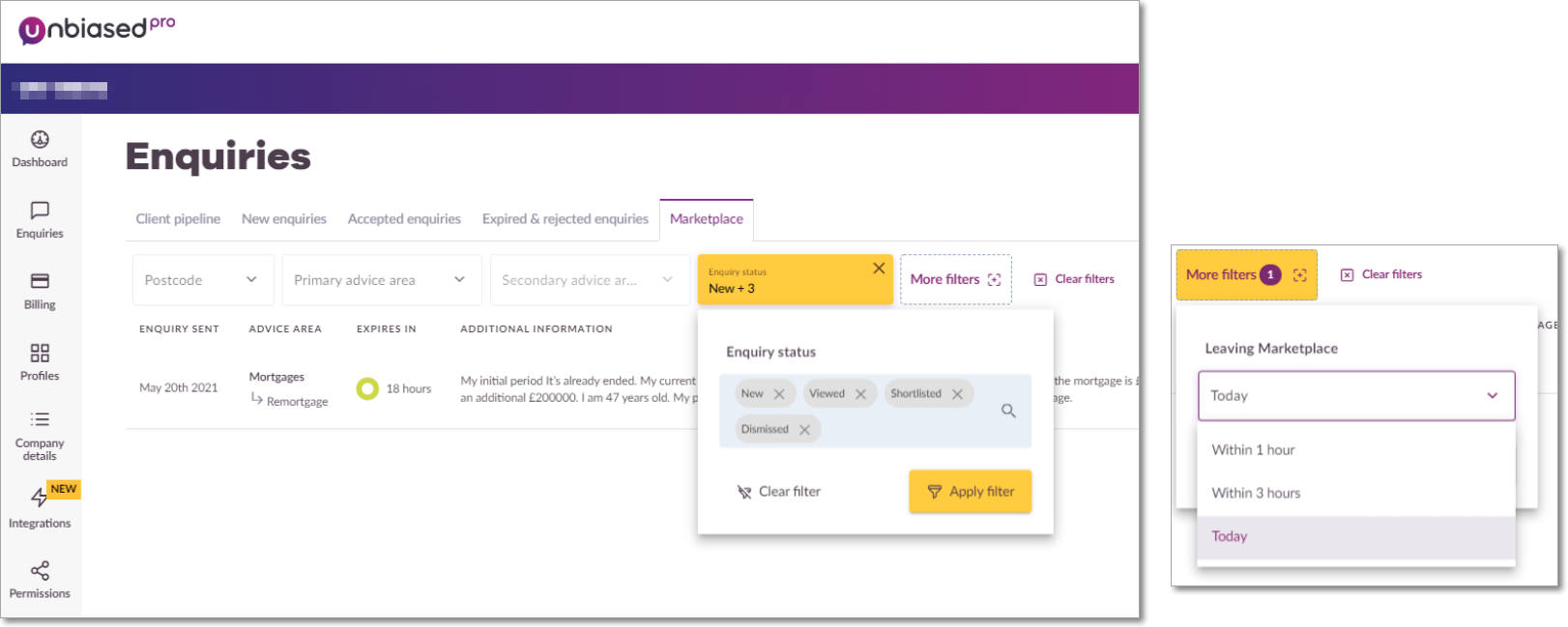 Fixes and Improvements
This release several other small fixes and improvements including:
Refinements to the 'search and select' widget

A fix to display 'advice method' icons in the Safari web browser