In this release...
The latest updates and improvements to the adviser Pro app include:
Location-Level Reporting
We've updated both of the following CSV exports to include the 'matched location'.
For subscriptions where you have multiple postcode locations within a single plan (such as Growth), it is now possible to understand which postcode location 'attracted' the enquiry. With this information you can understand the performance of that location (and make changes based on this information).
Full instruction on using the Export All Enquiries CSV is available here.

Filters on New Enquiries and the Marketplace
We've rolling out the new Filter bar onto the New Enquiries tab and also the Marketplace tab (for Enterprise subscribers), so that you can filter your enquiries to find relevant ones more easily.
In subsequent updates we'll be adding more filter options to make these even more useful.

Renaming the Home button to Dashboard
The information on the 'Home' screen of the Pro app provides you with Performance Analytics. We've therefore renamed the button to 'Dashboard' to make it more obvious what you can expect when you click through to this page.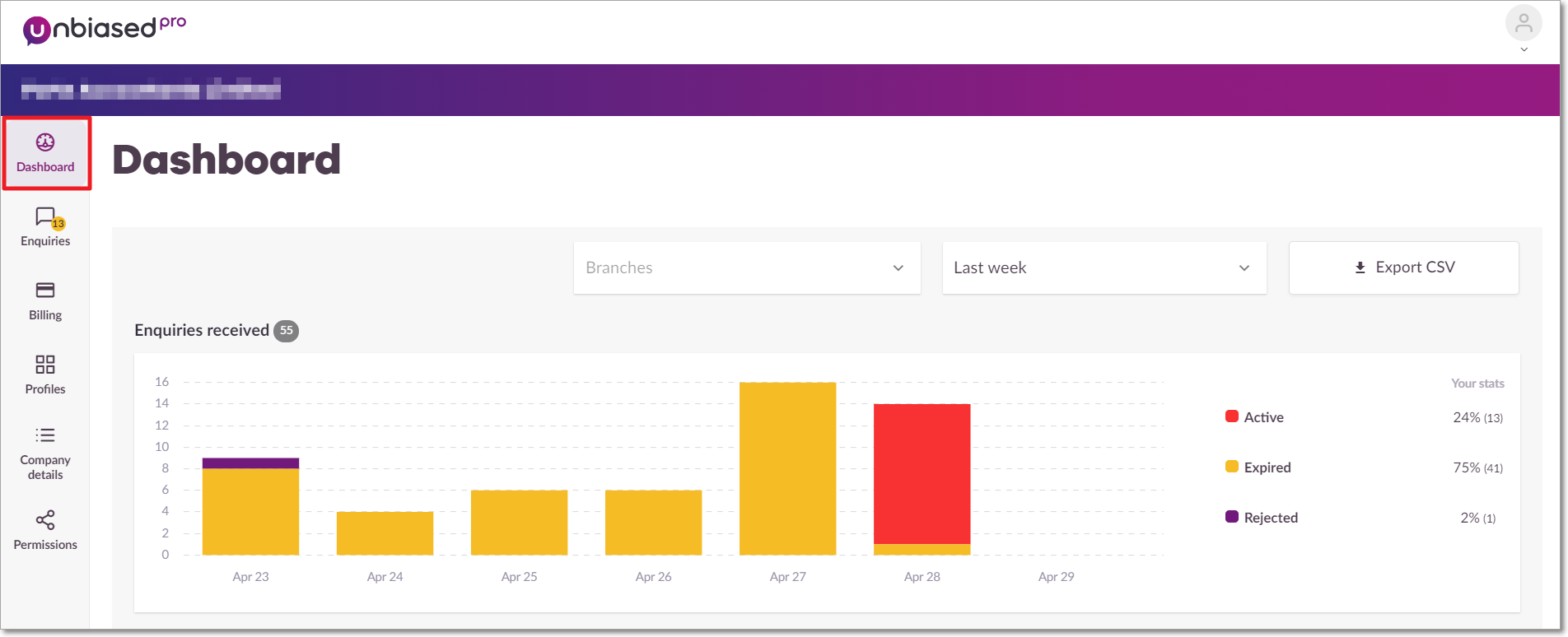 Fixes and Improvements
As well as introducing a few UI changes for easier use, we've fixed an issue that prevented you from removing Adviser profiles.


New Features to Improve Lead Quality
Phone Number Verification
We've implemented a foundation for us to identify risky looking phone numbers and flag them internally. This will allow us over time to collate and run validations on those enquiries if the number looks false or incorrect. By doing this we'll be working towards the problem some advisers face in not being able to get hold of consumers due to incorrect contact details.
Profanity Filters
In our bid to maintain a professional lead source platform, we've implemented a profanity filter which blocks and prevents enquiries with offensive words from being submitted. A lot of these are 'spam' enquiries which should help cut down the enquiries from time-wasters and malicious site visitors.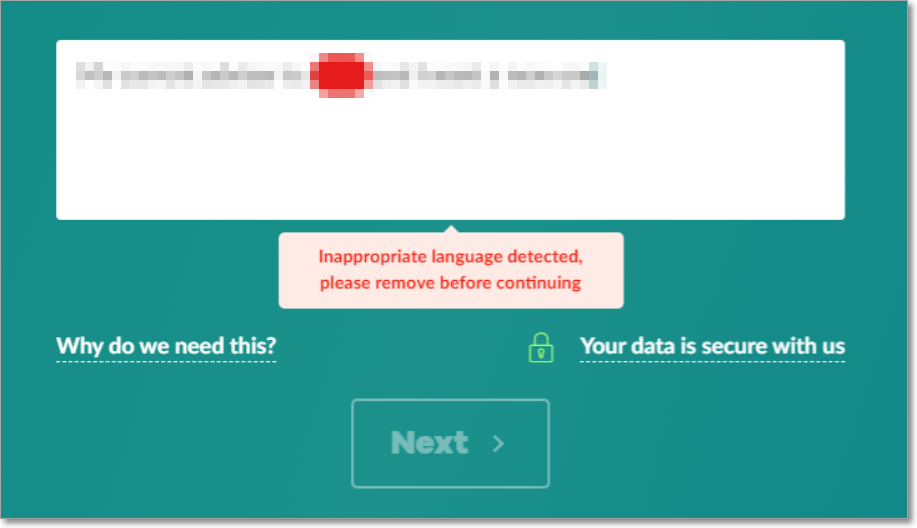 Improving Consumer trust for better quality and response rates
To help build trust and an understand of the process (in order to improve consumer response rates), we've implemented the following...
Social Proof Strip on all Match Flows
This features social proof (at the bottom of the screen) and Trustpilot at the top-right to reassure the user they're in safe hands.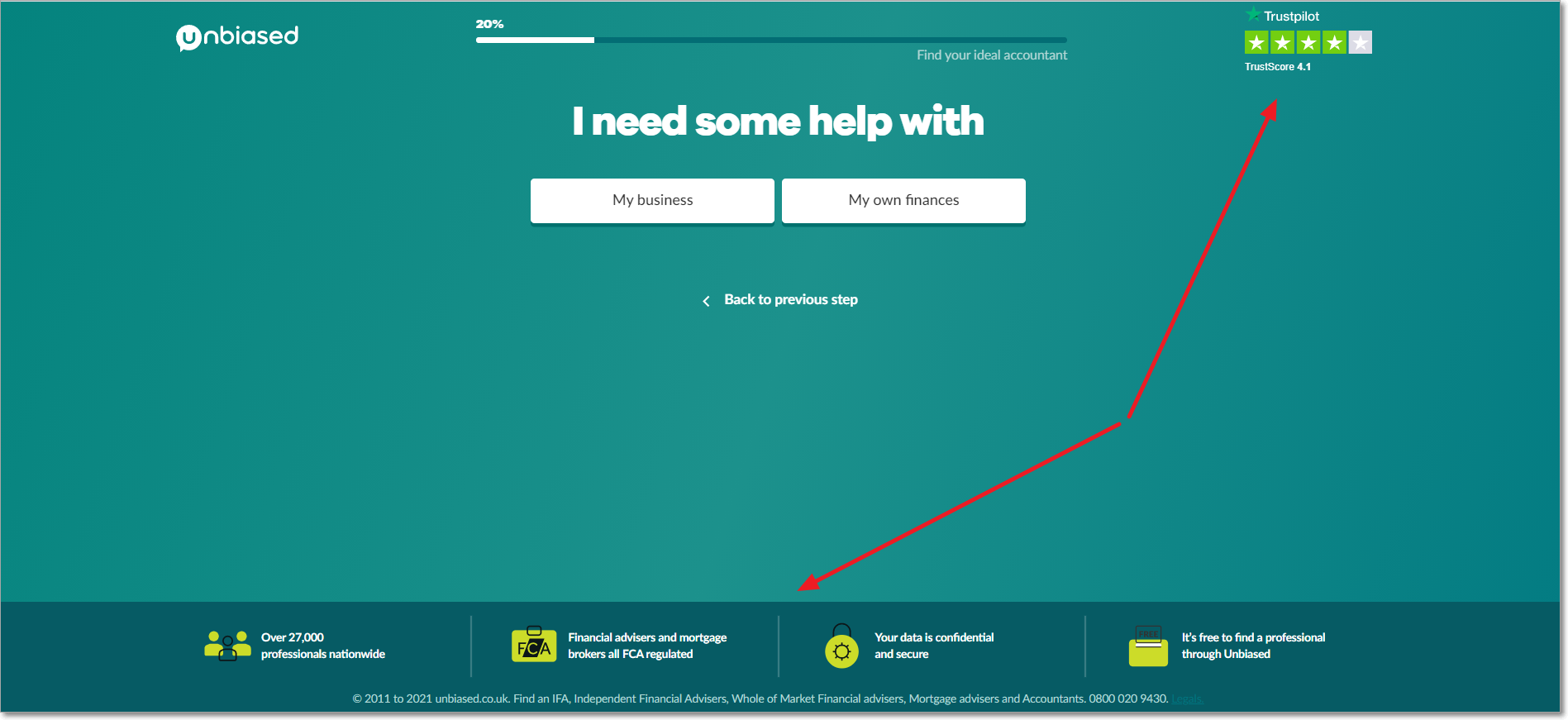 Updated Confirmation Page
The new confirmation page to give the customer a better understanding of what happens next, i.e. to please look out for an email and an adviser will be in touch to discuss your needs.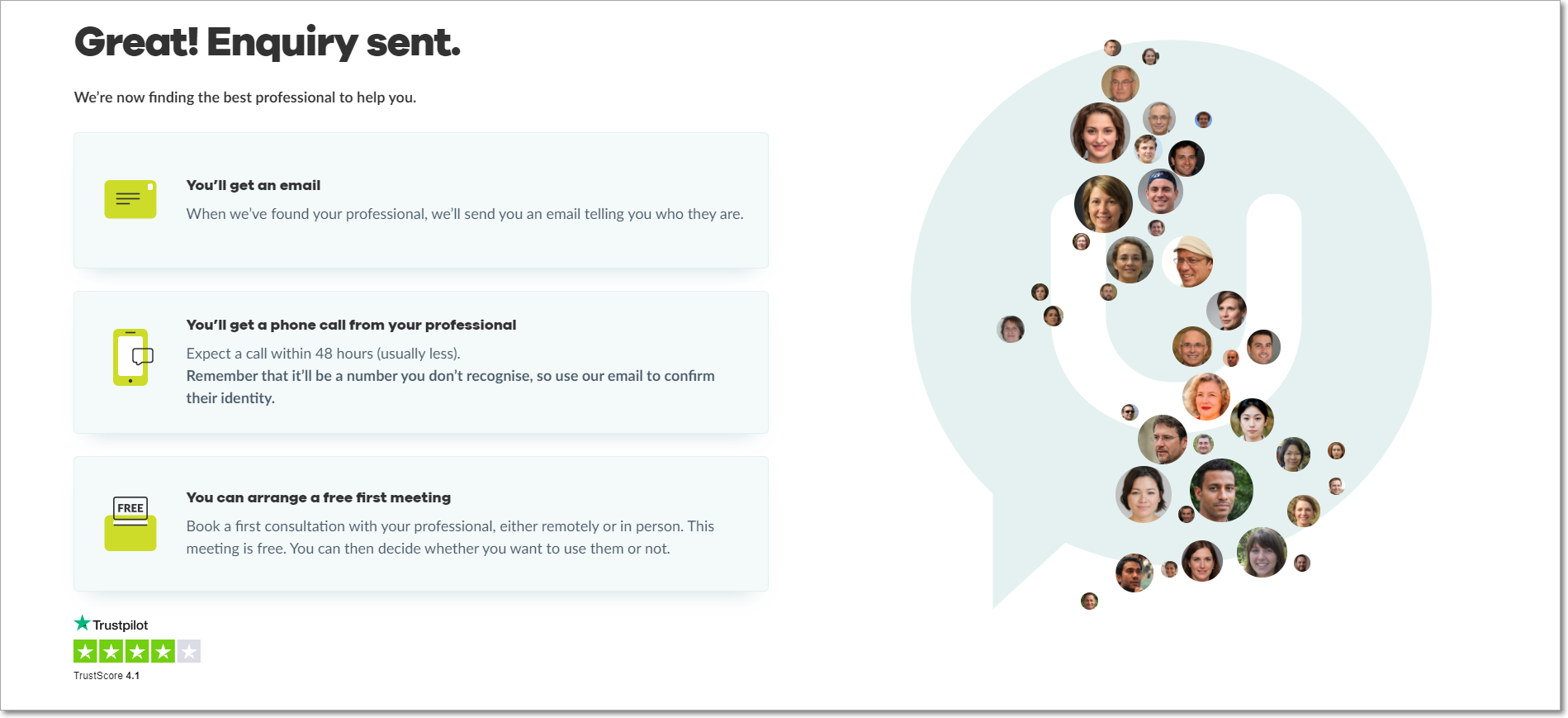 New Accountancy Match Flow
We spoke to our accountant customers to understand what questions they would want us to ask customers, we've listened and released this morning a new accountancy journey to gather the information you want in order to decide which are the best leads for you.