The latest updates and improvements to the adviser Pro app include:
Batch-Update the Status of Enquiries
You can now update the status of multiple Accepted enquiries with one click.
Note that if any of the selected enquiries do not have one of the Accepted statuses, then the option will not be available. For example, if any of the selected enquiries are New, Rejected, Expired, Unavailable or Refunded then the 'Change Status' option will be disabled.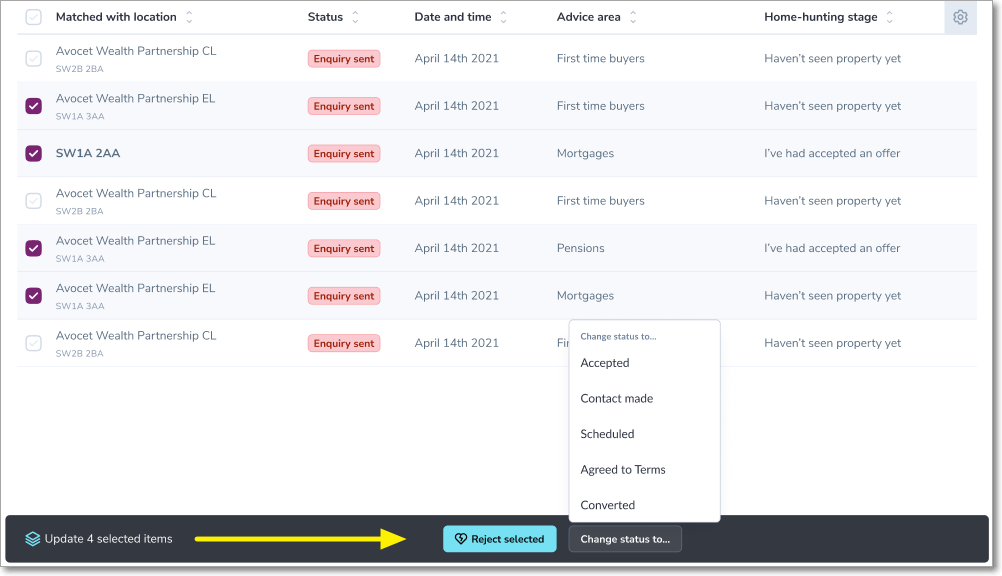 Integrations Data Type Updates
We've updated the data types so that all fields are now provided as text strings (e.g. Enquiry IDs) except for those fields that you might want to perform calculations on e.g. Asset Values (which are now provided in this format "250000" instead of "£250,000").
This makes it easier to add the required data into your own systems such as Hubspot and Monday.com in the desired format.