In this release...
The latest updates and improvements to the adviser Pro app include:
Filter enquiries by Status (All Enquiries and Accepted Enquiries tabs)
To help you to see only the enquiries that are of most interest to you (in list format), you can now filter enquiries by Status. This includes all Pipeline Statuses as well as Expired, Rejected and Unavailable. Using this filter on the All Enquiries tab means you can now see exactly what is most relevant to your current task. And remember, the browser will save your last selected filters so that you don't have to select them again next time you return to your tabs.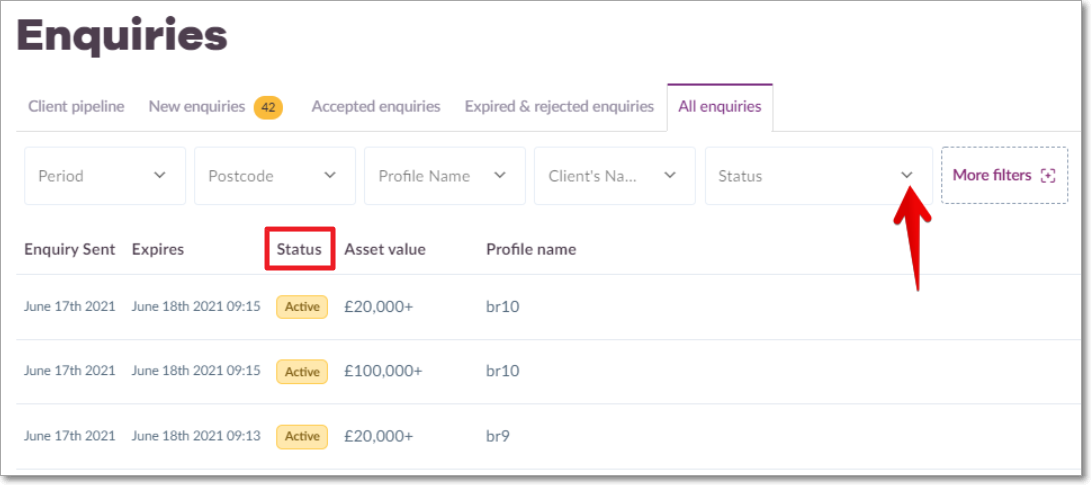 Display of character counts on Input Fields
When filling out your Profile it is useful to know how much copy you're able to enter and how many characters you have remaining. This is now displayed so that you can take maximise what is displayed on your profile.
In addition, we've expanded the character count on Chat messages to your accepted leads so that you can communicate with them more easily directly from within Unbiased Pro. The character count is now also displayed on these Chat messages and on any Notes you add to your Enquiry records.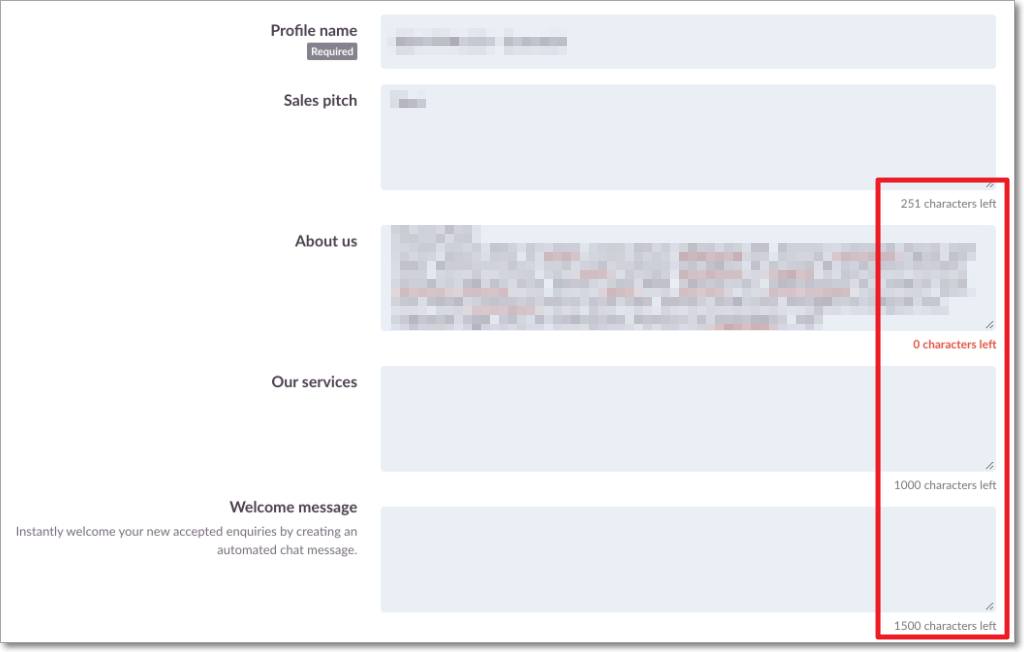 Fixes and Improvements
This release also includes the following small fixes and improvements including:
Reporting if large Enquiry Export files time out.
When this happens, apply a filter to reduce the number of Enquiry records requested.