In this update...
We've made a number of small changes to make using your account quicker and easier.
Qualification Upload for Accountants and Bookkeepers
Accountant and Bookkeepers can now verify their membership to an accredited body and validate their qualifications by uploading them as a PDF or image (JPG and PNG).
To do this, first select the Branch Profile to manage, then go to the People tab and add or edit the Adviser profile.

For Accountants and Bookkeepers, the second step will allow you to upload files for each qualification that you select.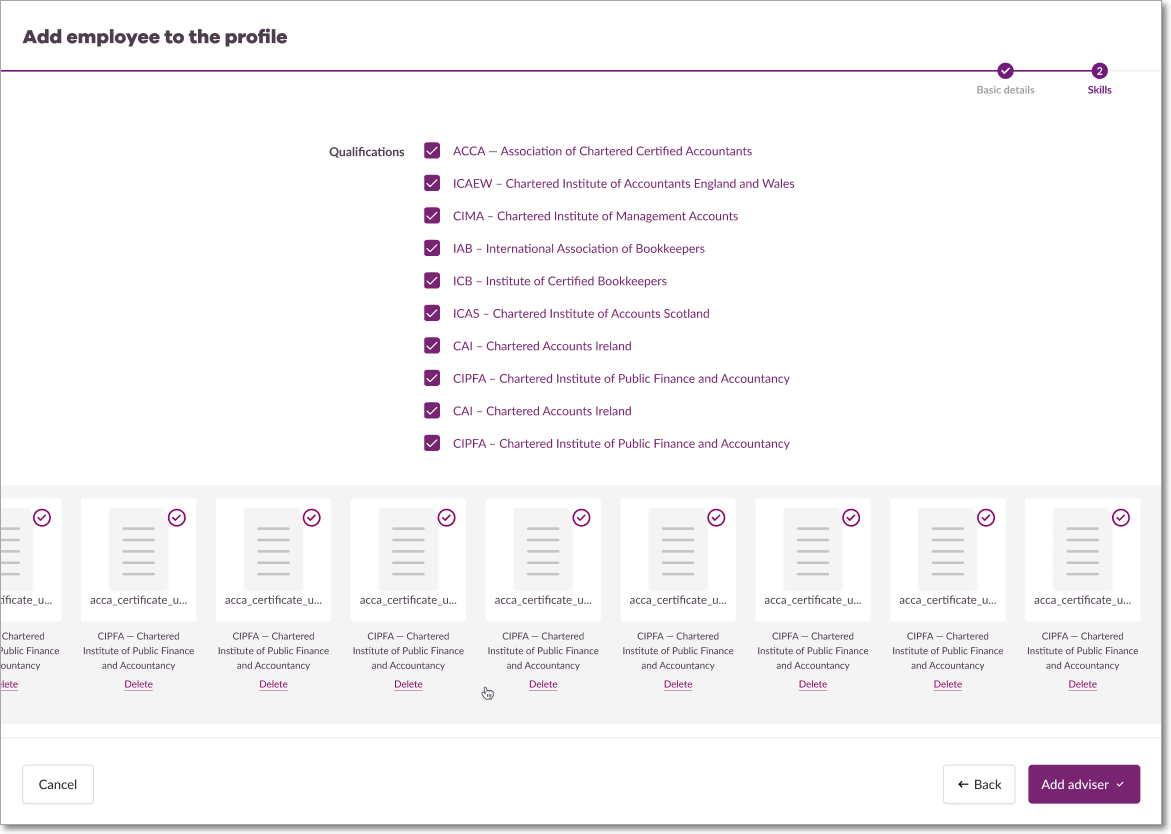 Home Screen Analytics (and Profile move)
To make it easier to view and measure your performance we've moved your Performance Analytics to the top of the home screen. As a result your Profiles are no longer displayed here.
You can view and manage your Profiles by using the Profile button in the left-hand menu

Fixes and User Experience Enhancements
Accept leads faster on an IOS with easier scrolling on enquiry details
Clearer enquiry messages with proper display of characters
Respond in time with an expiry timer on Accountant and Bookkeeper leads