In this release...
The latest updates and improvements to the adviser Pro app include:
Saved Filters
When you use Filters on the Enquiries Tabs (to specify which enquiries you'd like to see), your last used filters will be automatically saved so that you don't need to reapply them next time you visit the tab.
Each Enquiry tab has it's own 'saved settings' so you can remember different filters on different tabs. Also notes that these saved settings work independently of different browsers.


New 'All Enquiries' Tab
Sometimes it is helpful to see all Enquiries together - New, Accepted and also those others that you may have chosen to Reject. This new tab enables you to do exactly that, and the updated design will be rolled out to the other tabs in the near future.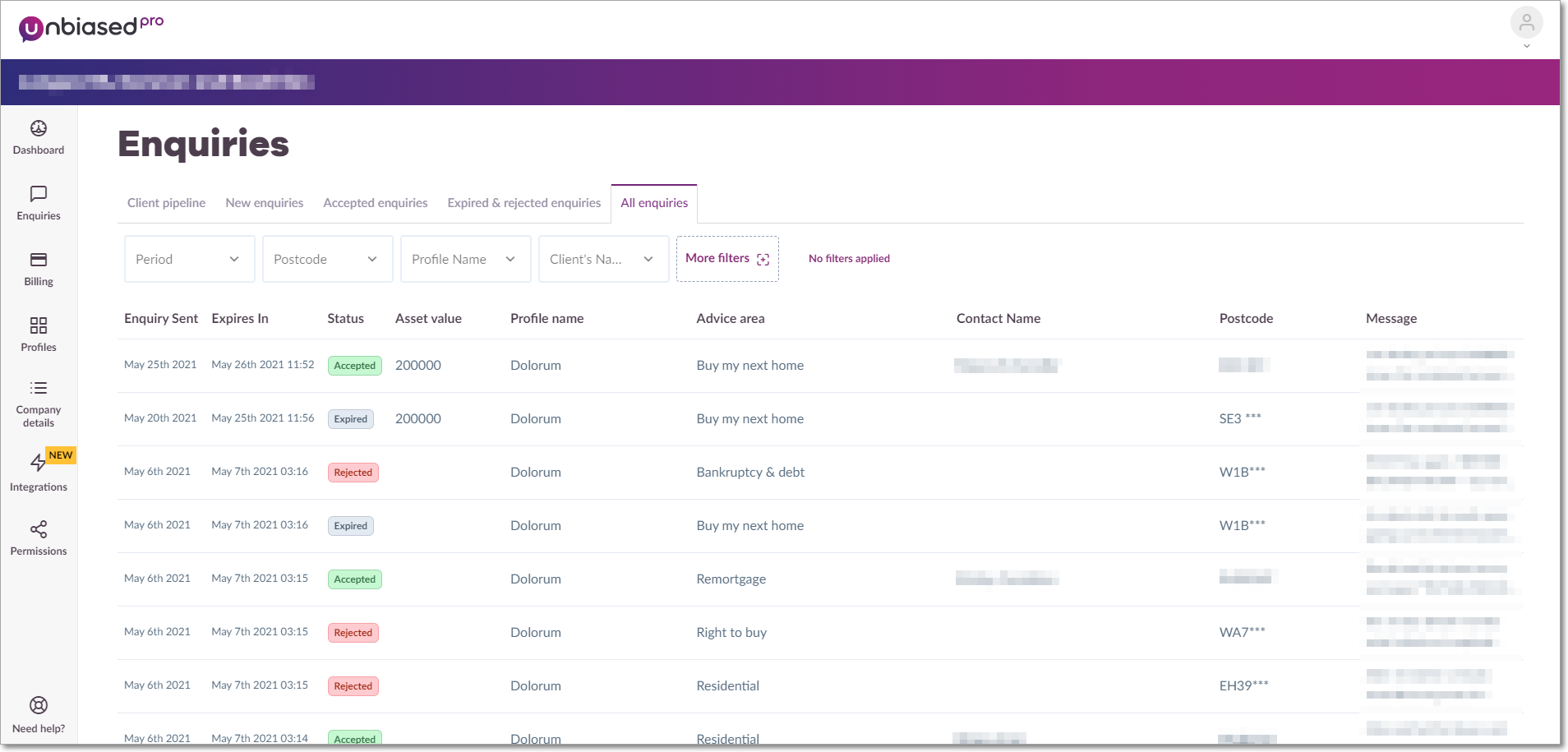 Viewing Professional Memberships in Unbiased Pro
Accountants and Bookkeepers can now view their Professional Membership files uploaded to Unbiased Pro. When you click a file to preview it, the file will open in a new browser tab.
Of course, it is still possible to remove and replace existing files for complete file management.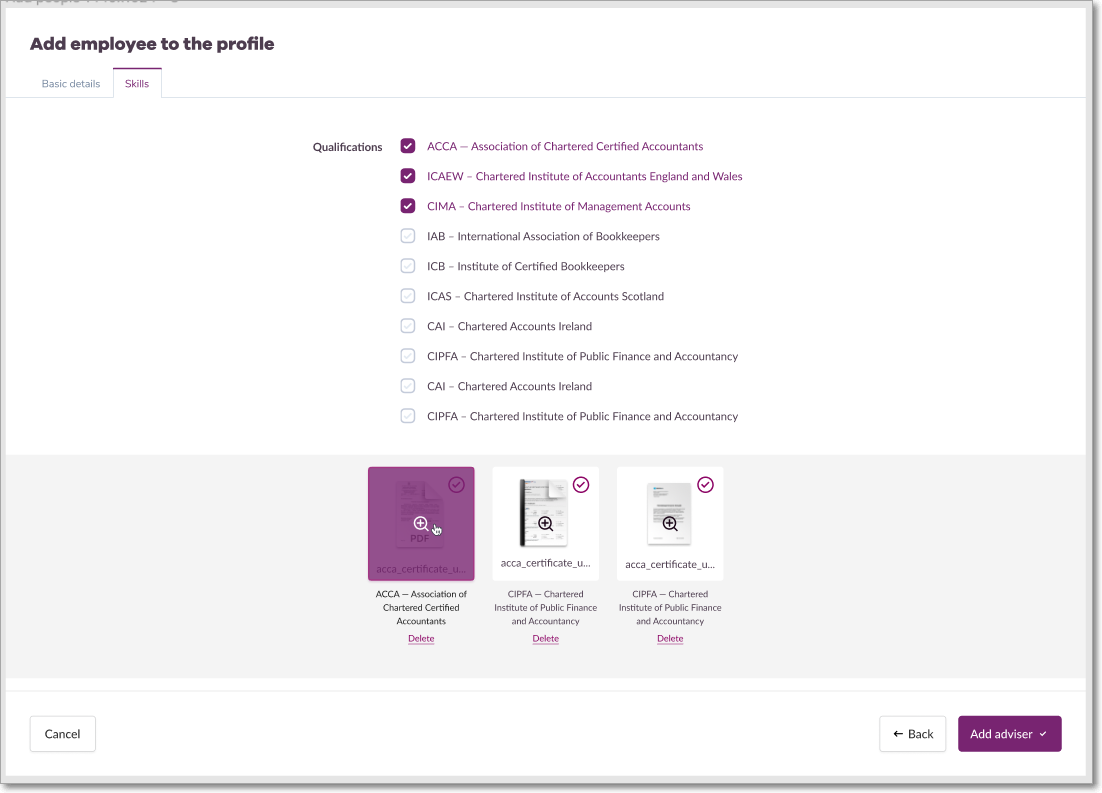 Filter Marketplace Enquiries by 'First Available' Time
To help find the most recent enquiries, Enterprise subscribers can now filter Marketplace enquiries by 'first available' time - making it quick and easy to find the freshest leads.


Fixes and Improvements
This release also includes the following small fixes and improvements including:
We've updated the wording on the different email input screens to make it clear which email address is used for Enquiry Notifications (Profiles > Contact Details section) and which is the primary email address used for account notifications (Company Details screen).