You can cancel at any time by clicking the 'cancel monthly credits' link on the regular monthly credit purchase widget, which you will find on the upcoming payments tab within the billing section of your account. You will be prompted with a message to confirm you want to cancel and any future payments will be cancelled immediately. You will be sent an email to confirm this.
Step 1: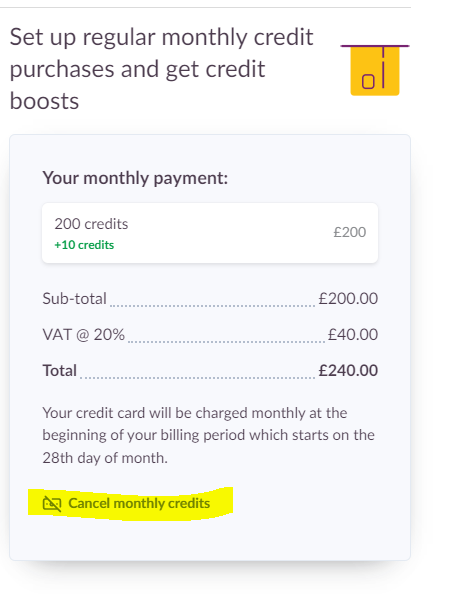 Step 2: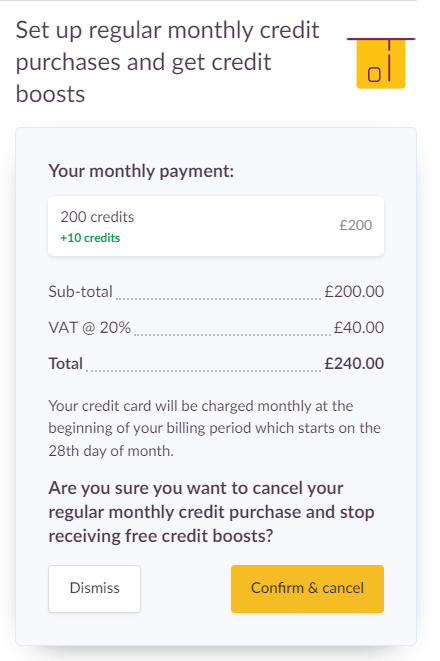 Step 3: Confirmation message that your cancellation request has been successful

See more Recurring Monthly Credit Purchase FAQs.